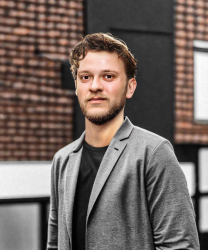 Latest posts by Cas Aarden
(see all)
Introduction
Modafinil, a renowned cognitive enhancer, has gained popularity for its ability to enhance focus, alertness, and productivity. This article delves into the multifaceted world of Modafinil, shedding light on its chemical composition, physical properties, practical applications, synthesis process, pharmacology, potential side effects, alternatives, and legal status.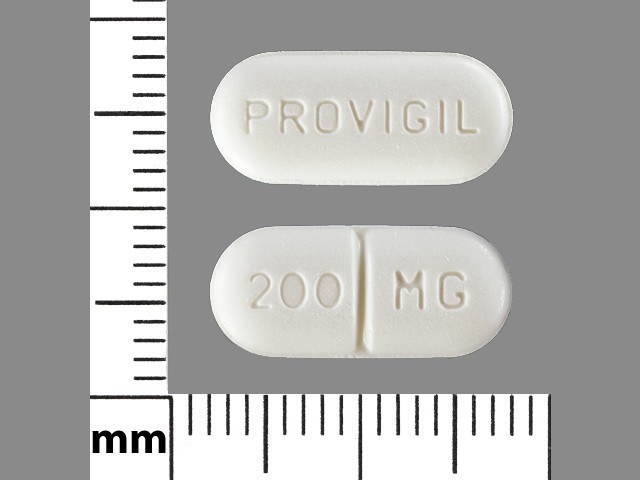 Modafinil: Chemical and Physical Properties
Modafinil CAS: 68693-11-8, a benzhydryl sulfinyl compound, exhibits interesting chemical and physical properties that contribute to its unique characteristics. At a molecular level, Modafinil has a molecular formula of C15H15NO2S and a molecular weight of 273.35 g/mol. It is a racemic compound, meaning it consists of equal amounts of its enantiomers (mirror-image isomers). The compound presents itself as a white to off-white crystalline powder, with a melting point 164-166°C.
Modafinil's chemical structure features a diphenylmethyl moiety attached to a sulfinyl group. This arrangement imparts steric hindrance, preventing easy metabolism and making the compound more stable. The specific positioning of functional groups within the molecule plays a crucial role in its pharmacological activity.
Physically, Modafinil is sparingly soluble in water but exhibits better solubility in organic solvents such as ethanol and methanol. Its lipophilic nature enables efficient absorption and distribution throughout the body upon administration. These properties contribute to Modafinil's bioavailability and its ability to cross the blood-brain barrier effectively.
Density: 1.3±0.1 g/ml (20 °C);
Index of Refraction: 1.646;
Trade names: Provigil, Alertec, Modavigil, others;
Other names: CRL-40476; Diphenylmethyl-sulfinylacetamide;
Modafinil Synthesis
An uncomplicated two-step pathway exists to obtain the from benzhydrol (diphenylmethanol) with a 90% yield and 95% purity. A 200 g batch is produced in a 2000 ml container using water as the reaction medium, and ethyl acetate is utilized to purify the product through recrystallization. Diphenylmethylbromide is prepared in the reaction mixture from benzhydrol, which is subsequently combined with thiourea in a one-pot reaction to form the corresponding isothiouronium salt. The impure salt is then reacted with chloroacetamide (by generating the thiolate cation in the reaction mixture). After filtration and washing, diphenylmethylthioacetamide is obtained with a high yield and satisfactory purity. Following the oxidation of the thioacetamide using hydrogen peroxide, followed by recrystallization, the overall yield of Modafinil from benzhydrol is 67%.



Exploring the Pharmacology of Modafinil
As of 2017, the exact therapeutic mechanism of action for modafinil in treating narcolepsy and sleep-wake disorders is not yet known. Modafinil functions as an unconventional, selective, and mild inhibitor of dopamine reuptake, indirectly stimulating the release of orexin neuropeptides and histamine from the lateral hypothalamus and tuberomammillary nucleus. These effects may contribute to increased wakefulness.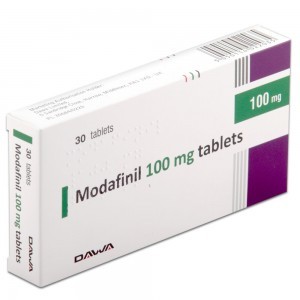 In animals, modafinil increases dopamine levels in the hypothalamus. Researchers have also examined the specific sites where modafinil acts on monoamines, identifying its impact on dopamine in the striatum and particularly the nucleus accumbens, norepinephrine in the hypothalamus and ventrolateral preoptic nucleus, and serotonin in the amygdala and frontal cortex. To better understand its pharmacology, modafinil was tested on a wide range of receptors and transporters. Among the sites examined, it was found to significantly affect only the dopamine transporter (DAT), acting as a dopamine reuptake inhibitor (DRI) with an IC50 value of 4 μM. Modafinil binds to the same site on the DAT as cocaine but in a different manner. Modafinil induces locomotor activity and increases extracellular dopamine concentrations in animals, similar to the selective DRI vanoxerine (GBR-12909). It also inhibits methamphetamine-induced dopamine release, a common property of DRIs, as DAT transport facilitates methamphetamine's access to its targets inside cells. Thus, modafinil is an extremely weak but remarkably selective DAT inhibitor. Human positron emission tomography (PET) imaging studies have shown that doses of 200 mg and 300 mg of modafinil resulted in DAT occupancy of 51.4% and 56.9%, respectively, which is similar to methylphenidate. Another PET imaging study in humans demonstrated that modafinil occupied the DAT and significantly increased extracellular dopamine levels in the brain, including the nucleus accumbens.
Modafinil is classified as an "unconventional" DAT inhibitor and exhibits effects that differ significantly from those of other dopaminergic stimulants. For example, modafinil promotes wakefulness without the need for compensatory sleep and has relatively low abuse potential, if any. Besides modafinil, other unconventional DAT inhibitors, such as vanoxerine and benztropine, also possess a relatively low abuse potential similar to modafinil. These drugs appear to interact with the DAT in a distinct manner compared to "conventional" DAT blockers like cocaine and methylphenidate. Researchers have synthesized analogues of modafinil that exhibit varying degrees of dopamine reuptake inhibition and effects similar to either modafinil or cocaine.
Modafinil Effects and Side Effects
The extended-term safety and efficacy of modafinil as a regularly used medication have not been established.
Informal accounts from individuals who have experimented with modafinil indicate that there appear to be no apparent detrimental health consequences associated with trying this substance at low to moderate doses alone or using it infrequently (although no guarantees can be made).
It is important to acknowledge that since this compound is a frequently prescribed pharmaceutical, it is significantly less prone to unforeseen adverse health effects compared to typical research chemicals. Nonetheless, it is highly advised to employ harm reduction strategies when utilizing this substance.
Physical effects
Stimulation – Regarding its impact on the user's physical energy levels, modafinil is generally recognized as invigorating and energizing, although it is notably less stimulating than amphetamine. This stimulation promotes physical movement and activities like jogging, participating in sports, socializing, or exercising. The specific type of stimulation induced by modafinil can occasionally lead to jaw clenching, teeth grinding, or other involuntary movements resembling those observed with traditional stimulants at high doses. However, these effects are less consistent and intense compared to amphetamine or cocaine.
Increased heart rate
Suppression of appetite – Alongside the aforementioned effects, modafinil also tends to reduce appetite, albeit typically to a lesser extent than amphetamine.
Dehydration – Engaging in physical activities due to increased motivation and heightened focus can lead to dehydration and dry mouth, as individuals may forget to hydrate themselves.
Headaches – In terms of physical discomfort, modafinil may cause headaches, particularly when combined with dehydration, lack of food intake, or prolonged periods of intense focus on a task while sitting in an uncomfortable position.
Change in body odor – Modafinil may cause a noticeable scent of sulfur in urine. This is likely due to the presence of sulfur in modafinil's chemical composition, as it belongs to the sulphinyl benzhydryl chemical class.
Pupil dilation
Photophobia – Although uncommon, modafinil can cause a temporary visual intolerance to light.
Dizziness
Nausea
Diarrhea
Cognitive effects
Wakefulness
Focus enhancement
Depression reduction
Thought acceleration
Memory enhancement
Motivation enhancement
Time distortion
Emotion enhancement or Emotion suppression
Anxiety
Side Effects
Modafinil can produce certain side effects such as headaches, anxiety, excessive secretion by the adrenal glands, and nausea. In high doses, it can lead to more severe side effects including delusions, unfounded beliefs, paranoia, irrational thinking, and temporary episodes of depression. These effects may be attributed to modafinil's influence on dopamine receptors in the brain. Additionally, allergic reactions can occur. Individuals with kidney problems should exercise caution as modafinil may exhibit heightened side effects in cases of renal insufficiency, necessitating adjustment of the medication dosage.
Modafinil Alternatives
Although Modafinil is widely regarded for its efficacy, some individuals may seek alternatives due to personal preferences, contraindications, or legal considerations. Several natural nootropic supplements, lifestyle changes, and cognitive strategies can potentially offer similar cognitive benefits as Modafinil. These alternatives include compounds like caffeine, L-theanine, rhodiola rosea, and practices such as regular exercise, quality sleep, and mindfulness meditation.
Numerous derivatives and structurally similar compounds to modafinil have been created and investigated. Some examples include adrafinil, CE-123, fladrafinil (CRL-40941; fluorafinil), flmodafinil (CRL-40940; bisfluoromodafinil, lauflumide), and modafinil sulfone (CRL-41056).
The Legal Status of Modafinil: Regulations and Restrictions
The legal status of Modafinil varies across countries and regions. In many jurisdictions, it is classified as a prescription-only medication, strictly regulated due to its potential for abuse and dependence. Possession, distribution, and non-prescribed use of Modafinil without proper authorization may be subject to legal consequences. It is crucial to adhere to the applicable laws and regulations regarding Modafinil in your specific jurisdiction.
Modafinil is legally approved for medical purposes worldwide. However, it is illegal to sell and possess in most countries without a prescription.
Australia: Modafinil is categorized as a Schedule 4 medication in Australia, available only by prescription, and used for sleep apnea and narcolepsy.
Austria: Modafinil is classified as NR (prescription only, repeated dispensing prohibited) in Austria.
Canada: Modafinil is listed as a Schedule F prescription drug in Canada, authorized for both human and veterinary use.
Germany: Modafinil is a prescription medication according to Anlage 1 AMVV in Germany.
Russian Federation: Modafinil is classified as a Schedule II substance in the Russian Federation.
Switzerland: Modafinil is listed as a "Abgabekategorie B" pharmaceutical in Switzerland, requiring a prescription.
United Kingdom: Modafinil is a licensed prescription-only medicine (POM) in the United Kingdom. Possessing this medicine without a valid prescription is not a criminal offense. It can be legally obtained with a valid prescription or through legal importation for personal use as specified in Section 13 of the Medicines Act 1968.
United States: Modafinil is classified as a Schedule IV controlled substance in the United States. It is illegal to purchase, sell, or possess the drug without a prescription or DEA license.
Conclusion
In conclusion, delving into the world of Modafinil and exploring its chemistry, properties, usage, and synthesis has provided a comprehensive understanding of this remarkable compound. By unraveling its chemical composition, we have gained insights into the unique steric hindrance and stability conferred by its benzhydryl sulfinyl structure. The physical properties, such as its crystalline form and melting point, further contribute to its characterization. This knowledge serves as a foundation for comprehending its mechanism of action, pharmacokinetics, and formulating strategies for its diverse applications. Modafinil continues to captivate researchers, healthcare professionals, and individuals seeking cognitive enhancement, offering immense potential for improving focus, productivity, and wakefulness.
Bibliography
Minzenberg, Michael J., and Cameron S. Carter. "Modafinil: a review of neurochemical actions and effects on cognition." Neuropsychopharmacology 33.7 (2008): 1477-1502. https://www.nature.com/articles/1301534
Turner, Danielle C., et al. "Cognitive enhancing effects of modafinil in healthy volunteers." Psychopharmacology 165 (2003): 260-269. https://link.springer.com/article/10.1007/s00213-002-1250-8
Robertson, Philmore, and Edward T. Hellriegel. "Clinical pharmacokinetic profile of modafinil." Clinical pharmacokinetics 42 (2003): 123-137. https://link.springer.com/article/10.2165/00003088-200342020-00002
Modafinil https://en.wikipedia.org/wiki/Modafinil
Modafinil https://psychonautwiki.org/wiki/Modafinil
Modafinil synthesis https://bbgate.com/threads/modafinil-synthesis.650/