Latest posts by Cas Aarden
(see all)
Abstract
Phenazocine, a potent opioid analgesic, is closely related to pentazocine and shares similar effects. Its (-)-enantiomer acts as a highly potent mu opioid receptor agonist, while also exhibiting binding affinity to delta (DOR) and kappa (KOR) opioid receptors. In fact, (-)-phenazocine has been shown to be twenty times more potent than morphine in the hot plate test and an astounding sixty times more potent than its dextro enantiomer when administered subcutaneously (s.c.). This comprehensive article provides an in-depth overview of Phenazocine, covering its general information, physico-chemical properties, pharmacology, effects, symptoms, dosage of Phenazocine use, dangerous interactions, legal status, synthesis of both (+)-Phenazocine and (-)-Phenazocine, concluding remarks, and a comprehensive bibliography.
General Information About Phenazocine [1-5]
Other synonyms names of Phenazocine are: 1,2,3,4,5,6-Hexahydro-6,11-dimethyl-3-(2-phenylethyl)-2,6-methano-3-benzazocin-8-ol; 2′-Hydroxy-5,9-dimethyl-2-phenethyl-6,7-benzomorphan; 1,2,3,4,5,6-Hexahydro-8-hydroxy-6,11-dimethyl-3-phenethyl-2,6-methano-3-benzazocine; 6,11-Dimethyl-1,2,3,4,5,6-hexahydro-8-hydroxy-3-phenethyl-2,6-methano-3-benzazocine; 1,13-dimethyl-10-(2-phenylethyl)-10-azatricyclo[7.3.1.02,7]trideca-2(7),3,5-trien-4-ol
IUPAC Name of Phenazocine: 1,13-dimethyl-10-(2-phenylethyl)-10-azatricyclo[7.3.1.02,7]trideca-2(7),3,5-trien-4-ol
CAS numbers are 127-35-5; 1239-04-9 (hydrobromide)
Trade names are Phenethylazocine; Phenobenzorphan; Fenazocina; Phenazocinum; Prinadol; Narphen
Physico-Chemical Properties of Phenazocine [1-5]
Molecular Formula C22H27NO
Molar Weight 321.46 g/mol
Boiling point 461.0±45.0 °C at 760 mmHg
Melting Point mp 181-182°C (±)-Form
mp 159-159.5°C (-)-Form
mp 166-170°C (±)-Hydrobromide
mp 284-287°C (-)-Hydrobromide
Flash Point: 220.5±27.4 °C
Solubility: Water Solubility at 25 °C: 0.6386 mg/L
Optical Activity ( + / – )
Structural formula present on Figure 1.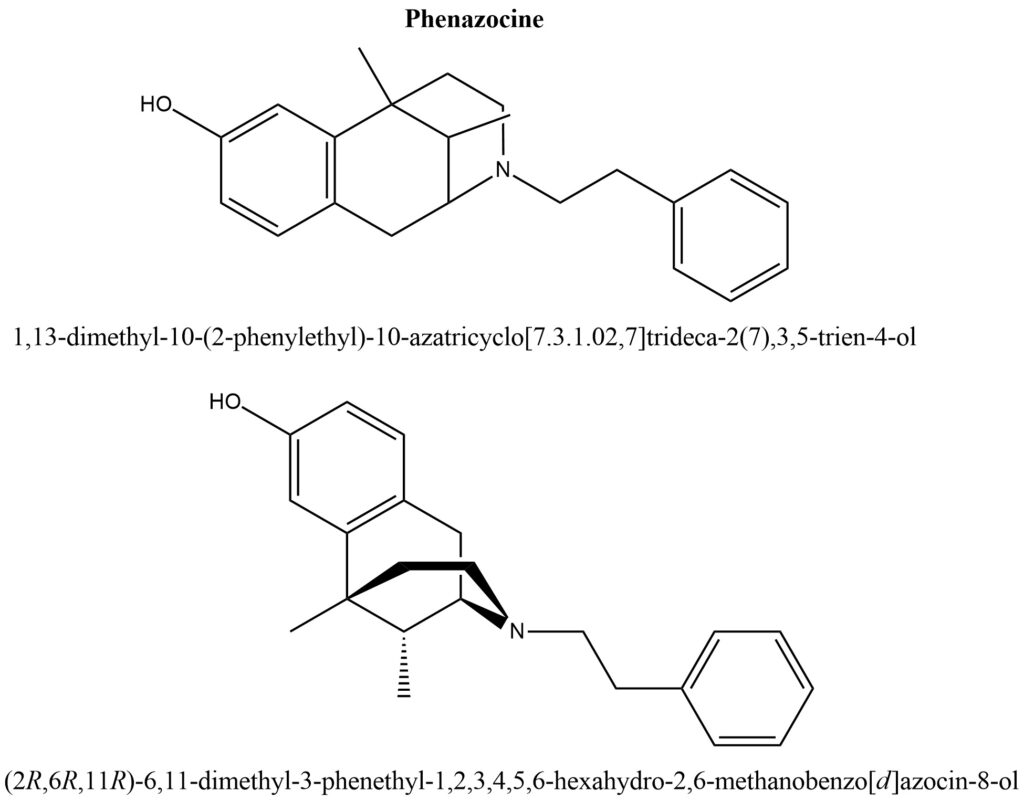 Distinct Structural Isomers of (+)- and (-)-Phenazocine Illustrated in Figure 2.
General Information of Phenazocine in Recreational Use and Pharmacology [6-10]
Phenazocine, a derivative of pentazocine, exhibits a similar profile of effects as its predecessor. Its effects include analgesia and euphoria, although higher doses may also induce dysphoria and hallucinations, likely attributed to its actions at κ-opioid and σ receptors. Notably, Phenazocine appears to be a more potent analgesic with fewer side effects compared to pentazocine, possibly due to a more favorable μ/κ binding ratio. The enhanced analgesic potency of Phenazocine can be attributed to the presence of an N-phenethyl substitution, known to augment μ-opioid activity in various classes of opioid analgesics. As a result, Phenazocine boasts four times the potency of morphine as an analgesic. Additionally, unlike morphine, Phenazocine does not cause spasm of the sphincter of Oddi, making it a more suitable option for the treatment of biliary or pancreatic pain. Furthermore, the enantiomers of Phenazocine, (+)- and (-)-Phenazocine, have been evaluated for their dual opioid agonist/σ1 antagonist properties and antinociceptive effects, revealing unique characteristics and potential therapeutic benefits.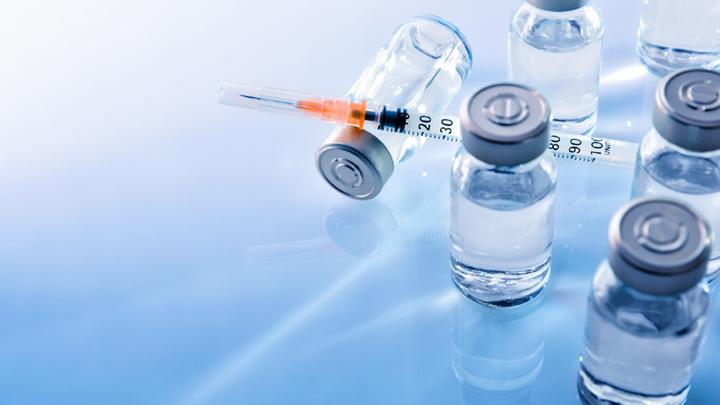 Effects, Symptoms, Dosage of Phenazocine Use
Phenazocine, a derivative of Pentazocine, exhibits a similar profile of effects as its predecessor and is used as an opioid analgesic drug. It provides analgesia and euphoria, but at high doses, it may also result in dysphoria and hallucinations, likely attributed to its action at κ-opioid and σ receptors. Common side effects associated with opioid use include sedation, nausea, dizziness, vomiting, constipation, physical dependence, tolerance, and respiratory depression. Among these, constipation and nausea are the most common, and there is no development of tolerance to these side effects. Hence, stool softeners or laxatives (such as polyethylene glycol, docusate, and senna) are often prescribed with opioids.
Less common side effects of Phenazocine and other opioids include delayed gastric emptying, hyperalgesia, immunologic and hormonal dysfunction, muscle rigidity, and myoclonus. Although the use of opioids for pain relief is widely accepted in the healthcare system, long-term treatment for chronic pain is highly controversial due to the high risk of addiction, abuse, and diversion to others, even when taken as prescribed. Opiate addiction can lead individuals to prioritize acquiring these drugs over other aspects of their lives, negatively impacting their personal and professional relationships.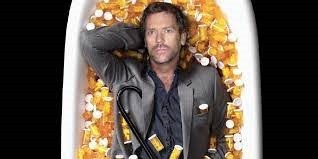 Chronic opioid use can also lead to tolerance, causing the need for higher and/or more frequent doses of the drug to achieve the desired effects. Additionally, concentration-dependent adverse effects may vary based on the user's genetic polymorphisms, which can alter drug metabolism. Cytochrome P450, notably CYP2D6, is responsible for the metabolism of various opiates to active metabolites, and variations in CYP450 activity can result in varying serum drug levels.
Phenazocine has been studied at various doses, with the highest studied dose being 6 mg administered intramuscularly. Analgesic equivalence of intramuscular injections of 30 and 45 mg Pentazocine was compared with 2 and 3 mg Phenazocine (Narphen), with an average of 38 mg Pentazocine being analgesically equivalent to 2.6 mg Phenazocine. It has been found that 3 mg Phenazocine by injection can substitute for 10 mg morphine as an analgesic, and in equivalent analgesic doses, Phenazocine may produce as much or more respiratory depression. Phenazocine is available for purchase at a price of 1296€ per 10 mg, but it is intended for laboratory use only.
https://www.rxwiki.com/rxnorm-atc/benzomorphan-derivatives
Benzomorphan derivatives
Dangerous Interactions
Combining Phenazocine with other drugs can significantly elevate the risk and severity of adverse effects, including overdose, hypotension (low blood pressure), depression, and many others. It is crucial to exercise caution and closely monitor patients when Phenazocine is used in combination with other medications to mitigate these risks. The potential interactions and synergistic effects of Phenazocine with other drugs may necessitate careful dosage adjustments and close supervision to prevent harmful consequences. Healthcare professionals should be vigilant in evaluating the safety and appropriateness of combining Phenazocine with other medications to ensure the well-being of patients and minimize the potential for adverse reactions.
Legal Status
Phenazocine, once used as a medication, has a complex regulatory history. It was discontinued in the United Kingdom in 2001 and is classified as a withdrawn Class A substance. In the United States, Phenazocine fell out of favor but remains a Schedule II controlled substance under the Comprehensive Drug Abuse Control & Prevention Act (Controlled Substances Act) of 1970 (CSA). However, it is no longer manufactured. In Australia, Phenazocine is categorized as a prohibited substance under Schedule 9. In Canada, it is listed as a Schedule I drug. In Germany, Phenazocine is classified as Anlage I, authorized for scientific use only. The regulatory status of Phenazocine underscores the evolving understanding and control of its use in different countries, with various levels of restriction and authorization for scientific or medical purposes.
Synthesis of (+)-Phenazocine and (-)-Phenazocine [11, 12]
The enantiomers of Phenazocine, namely (+)-Phenazocine and (−)-Phenazocine, were synthesized using a specific method. The synthesis involved the alkylation of the corresponding (+)-cis- and (−)-cis-normetazocine enantiomers with (2-bromoethyl)benzene in CH3CN under reflux for 3 hours, in the presence of K2CO3 and KI. The detailed synthesis process is illustrated in Figure 5, according to the scheme followed for the synthesis of Phenazocine. This unique synthetic approach allowed for the production of both (+)-Phenazocine and (−)-Phenazocine enantiomers, providing valuable materials for further research and characterization.

Conclusion
The natural opium alkaloids, (-)-morphine and (-)-codeine, along with their simple analogue morphinan, are important analgesic and antitussive agents. However, morphine is known for its addictive properties, which are undesirable in a pain relief medication. As a result, synthetic analogues with benzomorphane ring system have been explored as potential non-addictive narcotic analgesics. Among them, (+-)-metazocine and (+-)-phenazocine have shown promise in providing pain relief in humans at approximately one seventh of the optimal dose of morphine. Furthermore, the use of these analogues appears to be associated with fewer and less objectionable side effects. This highlights the potential of these synthetic analogues as alternative options for pain management with reduced addiction risk and improved tolerability. Further research and development in this field could lead to the discovery of novel and effective analgesics for clinical use.
Bibliography