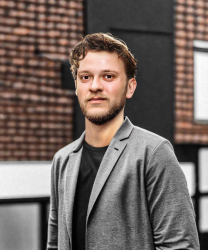 Latest posts by Cas Aarden
(see all)
Abstract
The class of compounds known as naphthoylindoles encompasses a wide range of substances with diverse chemical and biological properties. Naphthoylindoles are utilized in the production of pharmaceutical drugs and are also involved in the manufacturing of a group of substances referred to as JWH-class synthetic cannabinoids or "spice".
This article presents a comprehensive overview of Naphthoylindoles, including its general information, physico-chemical properties, Chemical Information of Naphthoylindoles, Some Reactions of Naphthoylindoles, synthesis of Naphthoylindoles, conclusion, and bibliography.
General Information About Naphthoylindoles [1-6]
Other synonyms names of Naphthoylindoles are: 3-(1-Naphthoyl)indole; 3-Naphthoylindole; Indol-3-yl 1-Naphthyl Ketone; 1H-Indol-3-yl-1-naphthalenyl-methanone; 1H-Indol-2-yl(1-naphthyl)methanone; Indol Naphthyl Ketone
IUPAC Name of Naphthoylindoles: 1H-Indol-2-yl(1-naphthyl)methanone; 1H-Indol-3-yl(1-naphthyl)methanone
CAS number is 109555-87-5
A diverse array of Naphthoylindole analogs is depicted in Figure 1.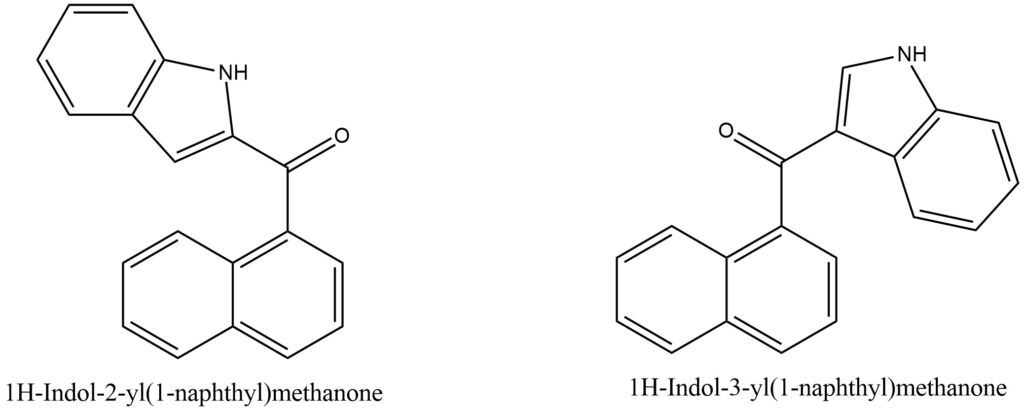 Physico-Chemical Properties of Naphthoylindoles [1-6]
Molecular Formula C19H13NO
Molar Weight 271.313 g/mol
Boiling point 512.2±23.0 °C at 760 mmHg
Melting Point 183.02 ℃ (3-NAPHTHOYLINDOLE)
Solubility: DMF: 30 mg/ml; DMSO: 30 mg/ml; DMSO: PBS(pH 7.2) (1:2): 0.3 mg/ml
Color/Form: A crystalline solid
Odor: Characteristic
Powder possible of the 3-(1-Naphthoyl)indole can be seen in the picture provided in Figure 2.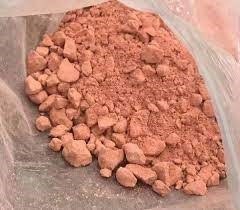 Chemical Information of Naphthoylindoles [7-10]
Naphthoylindole is an indole compound with a naphthoyl group attached to the indole ring. The chemical properties of naphthoylindole are determined by its structure and functional groups. Fluorescent properties: Depending on the specific structure of naphthoylindole, it can exhibit fluorescent properties, which means it has the ability to emit light upon excitation at a specific wavelength.
The Huffman research group pioneered the synthesis of a range of naphthoylindole derivatives by substituting the oxazine and morpholine rings with simple alkyl groups, while eliminating the methyl group from the indole ring. This groundbreaking work led to an extensive exploration of the chemical space surrounding this novel class of CB1 agonists. Interestingly, the conversion of the original naphthoylindoles into naphthoylpyrroles resulted in compounds with significantly reduced affinity for the CB1 receptor. Additionally, the role of the naphthoyl moiety in the aromatic stacking with the receptor was demonstrated by the diminished CB1 affinity and in vivo potencies observed in indole compounds carrying the simplified phenylacetyl group.
However, despite attempts to evade detection systems, these compounds have been illicitly included in Spice products by underground chemists. Surprisingly, some indole derivatives have exhibited unexpected interactions with one or more serotonin receptors, a unique activity not typically associated with classical cannabinoids. Furthermore, the potential for addiction is believed to be higher due to rapid tolerance development, and the lack of understanding regarding potential interactions between synthetic cannabinoids and other plant products present in Spice blends raises additional concerns.
Some Reactions of Naphthoylindoles
Reaction with Acids: Naphthoylindole can react with acids to form corresponding salts or conjugate acid forms depending on the reaction conditions. As a result of the reaction, sulfuric acid (H2SO4) will react with the amino group of the indole ring, forming a salt. Figure 3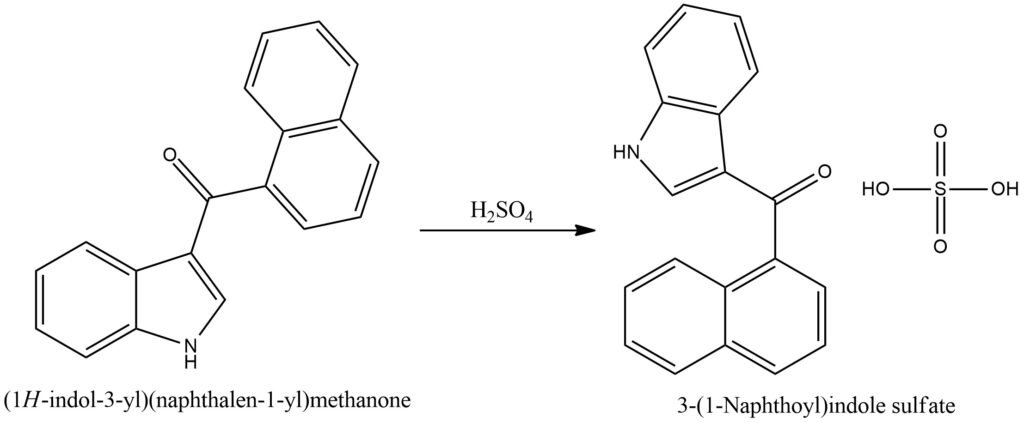 Reaction of Naphthoylindole with sodium hydroxide will result in the formation of a salt. In this reaction, sodium hydroxide (NaOH) reacts with the acidic group of the naphthoyl moiety, forming a sodium salt. Figure 4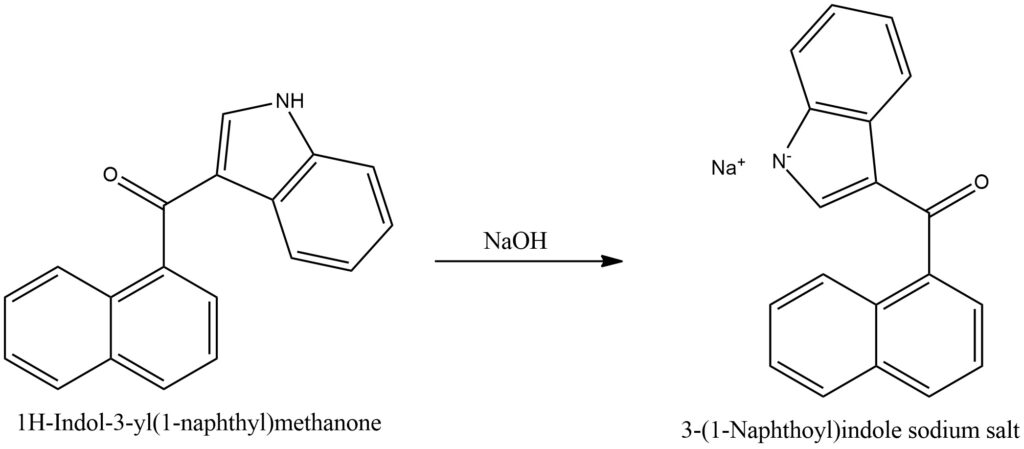 Different oxidizing agents can be used for the oxidation of 3-(1-Naphthoyl)indole, such as hydrogen peroxide (H2O2), chloric acid (HClO), potassium permanganate (KMnO4), among others. The specific oxidation products will depend on the chosen oxidizing agent and reaction conditions. It is important to note that the exact reaction products and mechanisms of oxidation can be complex and may require additional data and research for a complete description.
Alkylation of naphthoylindoles with various alkylating agents, where the main radical R is naphthoyl, and other R' groups include Me, Et, Pr, Ar, etc., and X represents a halogen. Figure 5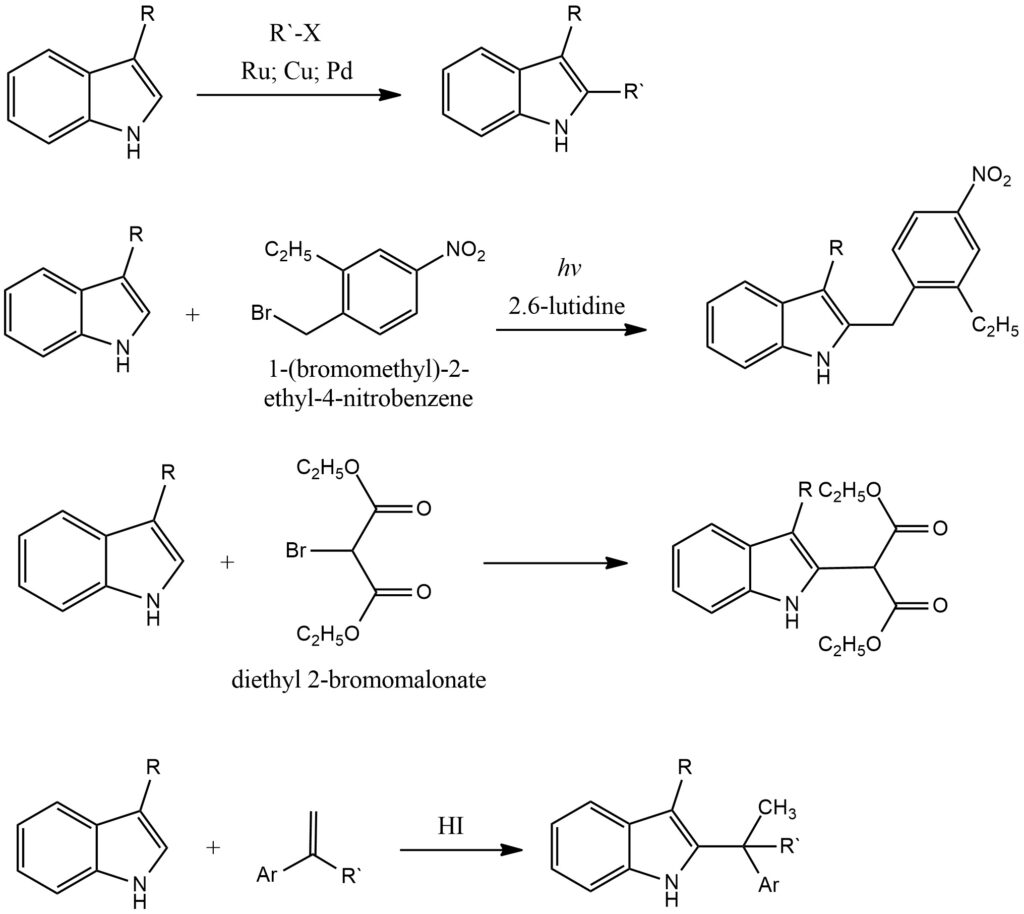 Reactions of substituted naphthoylindoles vary depending on the groups present. Figure 6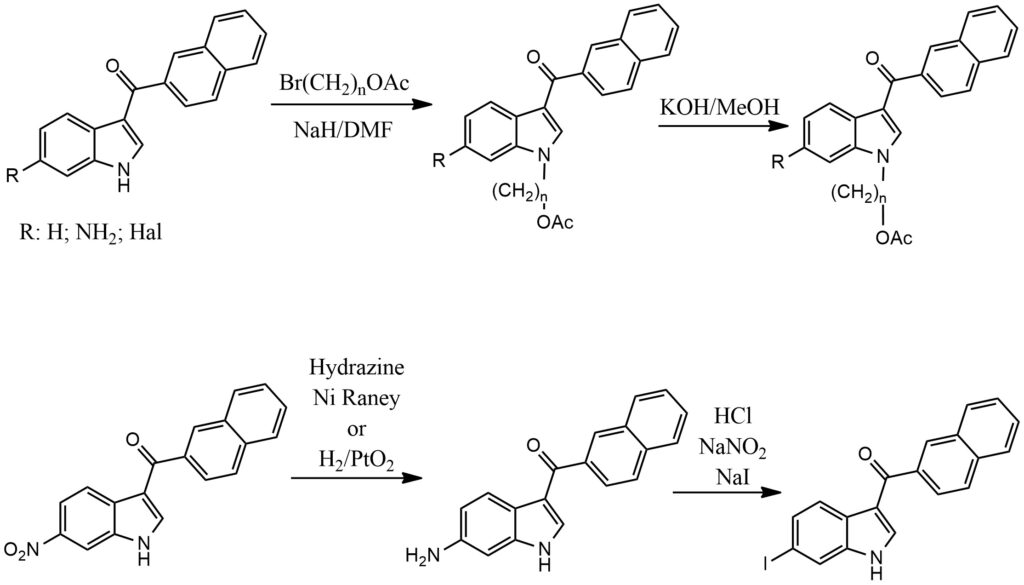 The general synthesis scheme of JWH spice compounds from naphthoylindoles (main radical R is naphthoyl) is illustrated in Figure 7.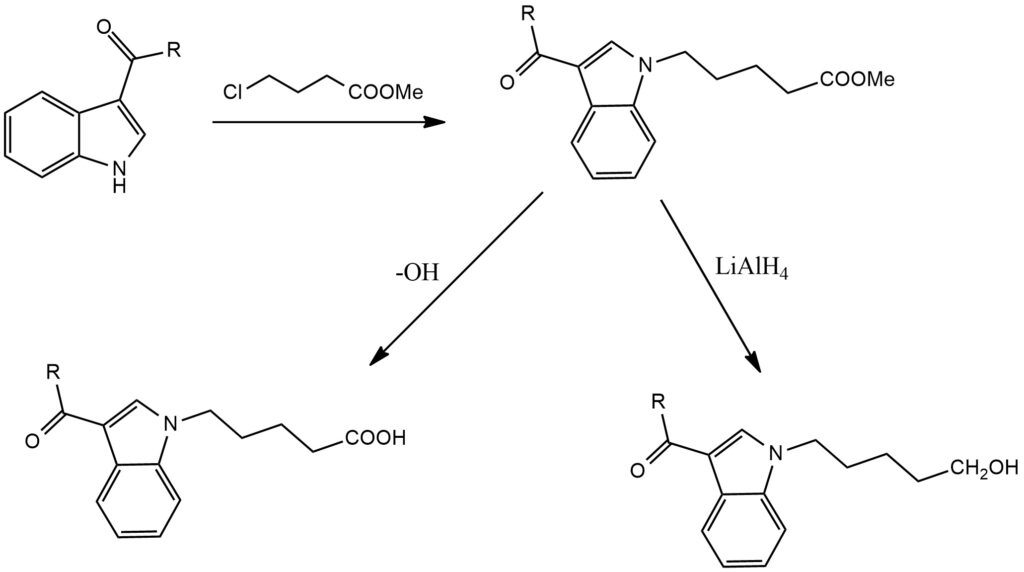 Synthesis of Naphthoylindole [8-10]
The general synthetic approach for obtaining indole derivatives, as exemplified in Figure 8 for naphthoylindoles, involves N-alkylation followed by chemoselective Friedel-Crafts acylation at the C-3 position. Typically, alkylation is carried out first to avoid N-acylation in subsequent steps. N-alkylation conditions involve the use of poorly interacting counter ions (such as potassium or sodium) and a highly polar solvent like DMSO. Under these conditions, charge localization on nitrogen prevails over the inherent higher nucleophilicity of the C-3 carbon, ensuring excellent regioselectivity in the alkylation reaction.
Conclusion
The class of naphthoylindoles encompasses a wide range of compounds with diverse physicochemical and biological properties. Most of these compounds exhibit classical properties inherent to indole derivatives. Derivatives of this compound class, such as naphthoylindoles, display biological activity similar to the natural cannabinoid tetrahydrocannabinol, which has led to their illicit use in the production of underground JWH-class spice products. As a result, many countries have imposed bans on these types of compounds.
Bibliography